Free 7-Day Virtual Event for Running Stores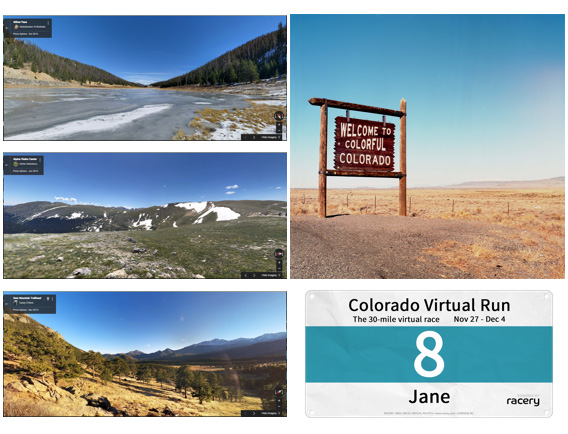 Invite store employees to try out a free 7-day virtual run in Colorado. This 30-mile route passes by Milner Pass, Alpine Center, and finishes at the top of Deer Mountain!
Goal: 30 miles in 7 days
Participation: up to 20 runners
Your store gets standard features like:
a real-time feed of all runs
individual runner bios and run logs
notifications when runners pass each other
real-time updates on PR's and other achievements
powerful daily motivational emails
likes, comments and photo sharing
and trial use of premium features like:
a high-resolution digital bib personalized with name and bib number
a beautiful individual digital completion award
a messageboard
a 360-degree Google Street View of each competitor's current position on the virtual route map
Logistics:
Runners compete by logging daily miles completed anywhere and anytime -- we convert these miles into progress on the virtual route!
After years of testing, our innovative technology creates a true race-like experience for your runners -- from digital race bibs at the start of the race, to the competitive race environment fueled with real-time updates, notifications, recognition and awards!
Build your store's community as runners get to know one another by liking and commenting on each other's activity.
Fees:
Customization: $0 upfront costs for store trial
Entry: $0 per staffer for store trial
Next Steps:
Your store's virtual run is ready for signups after you click "create"
Invite your runners to join by sending them your race's URL!
Compete and cheer!
To explore additional features like branding on our mileage-triggered 'wish you were here' digital postcards of landmarks or longer routes, check out Racery's variety of international routes or request a unique event customized for your store's needs!
---