Responding to popular demand… starting today, racers will be able to upload mileage directly through their race's map. Accessed via the 'log miles' tab, the upload form has today's date auto-filled, but also allows back-dating mileage for racers who miss logging a day or two.
Right now, the app assumes you're on the east coast. So if you're on the west coast after 9pm, the app will auto-fill with your 'tomorrow,' in which case, just edit the date field to your actual date.
Here's a screenshot of the new form. We'd love to hear your other suggestions!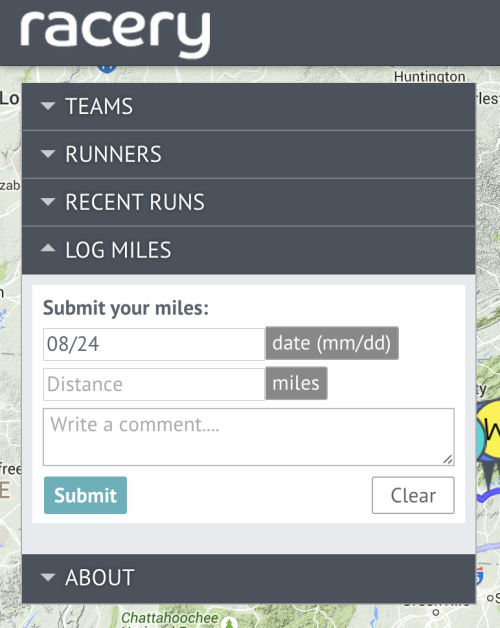 * ?php comments_template( '', true ); ?*/ >