Can't squeeze a quick flight to Rio into your end-of-summer schedule?
We've got the next best thing, a 50-mile virtual race around Rio de Janeiro to celebrate the 31st Olympiad.
The virtual route starts at Jardin Botanico de Rio, hits the beaches of Copacabana and finishes at the Maracanã Stadium, where Olympic opening ceremonies will be held. Every time you log miles — run, walked or even cycled at home — you'll see a new 360-degree street view matching your new virtual location in Rio.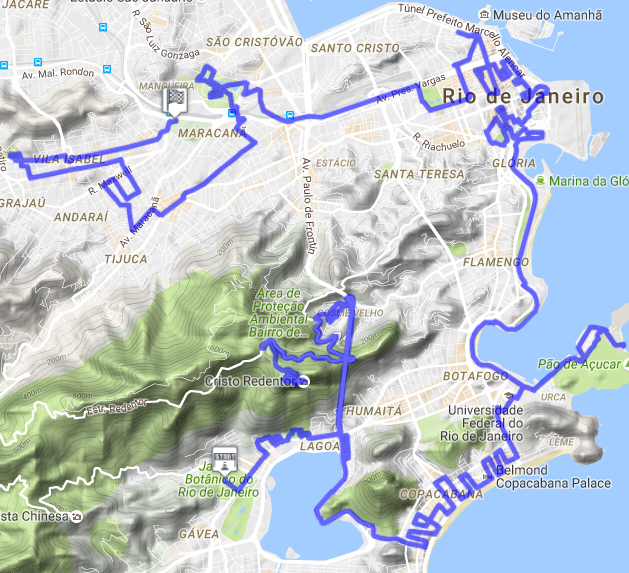 Register here for our public race around Rio. Or we can help you can create a private virtual Rio route to do with friends or colleagues. You can use the virtual route for corporate wellness, as a fun fitness challenge with friends or as a personal challenge to spice up your C2k5 training plan.
[If Rio's not your bag, try one of our other free public virtual races or send us a quick note to plan a custom event for your colleagues or group!]
Some examples of street views along the route: