create your own virtual race
french alps 7-day free trial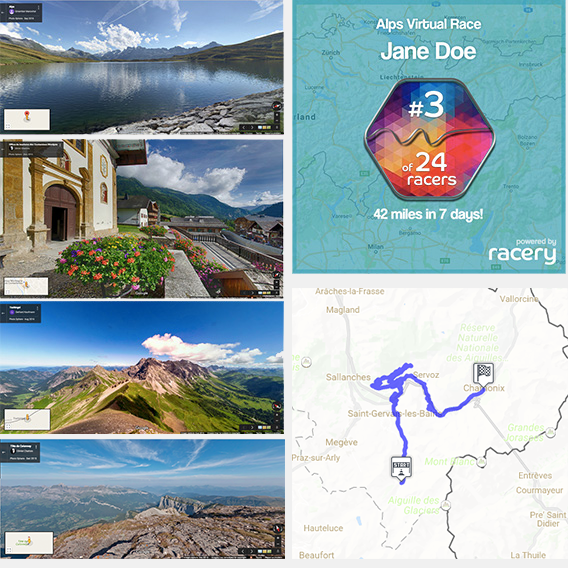 Race through the French Alps in the free DIY 42-mile virtual race! Don't miss the beautiful mountain views along the way!
Race details:
Goal: 42 miles in 1 week
Up to 20 racers!
Your group gets standard features like:
a real-time feed of all runs
individual runner bios and run logs
notifications when runners pass each other
real-time updates on PRs and other achievements
powerful daily motivational e-mails
likes, comments and photo sharing
MOTIVATION!!!
Your group gets premium features like:
a 360-degree Google Street View of each competitor's current position on the virtual route map
Omits these premium Racery features:
a high-resolution digital bib personalized with name and bib number
a beautiful individual digital finishing placard
a messageboard
teams
landmark-triggered digital 'wish you were here' postcards
branding
fundraising
medals
Fees:
Customization: $0 upfront costs or setup fees for race creator
Entry: $0 per racer at signup
Next Steps:
Your virtual challenge is ready after you click "create"
Invite your group to join by sending them your race's URL
Compete and cheer!
---