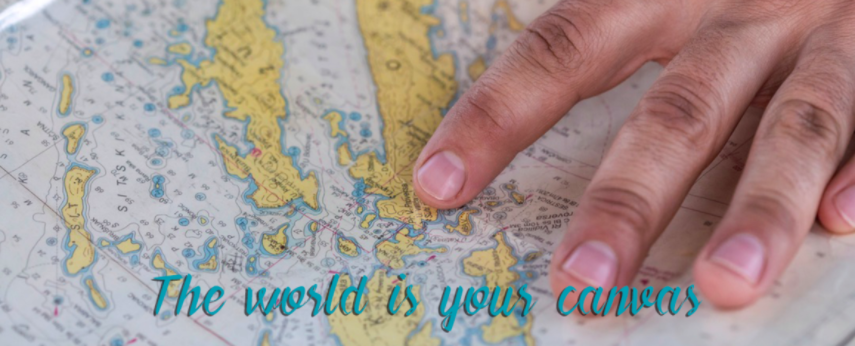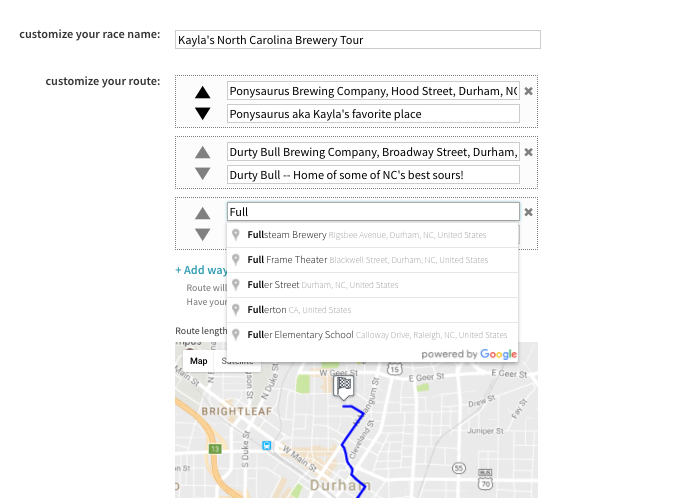 So….we're SUPER pumped to announce one of our favorite new features to date. You can now create your OWN custom virtual routes hitting the waypoints that matter to you.
Use your virtual challenge to virtually transport your donors and volunteers to the places and people — clinics, shelters, villages — they're working so hard to help. The sky's the limit, really.

Create a Virtual Brewery Tour that brings your running club on an awesome virtual route past your favorite places to relax after a run…with a great craft beer, of course.

Invite your family on a virtual (and healthy) trip to everyone's house or favorite vacation spots.
For every waypoint that you add to the virtual route, you also have the option to include a label that will appear on the map, so participants will know exactly where your favorite spots are located.

Using our drag and drop interface, you can even move the waypoints around as much as you want until you get it just right!! You'll see a real time route calculator and preview so you can keep track of the distance of your route too 🙂

Best part? It costs you absolutely NOTHING to set up this custom route. Each participant will pay $4.50 when they register for a virtual challenge of up to one month . (We've also got a 2-month option for $6 per person.) You can also make a bulk purchase to make the race free for participants — e-mail us at team@racery.com.

Excited yet? Got one million awesome route ideas in your head already? SWEET. We're actually calling on all of YOU to help us choose Racery's official July challenge for runners and walkers! If you want to be responsible for a kickass July, follow these steps:

1. Create an awesome land route using our DIY platform that's ~120 miles and send to team@racery.com by midnight on 6/10.

2. Each route should have at least 3 waypoints with labels.

Considering factors like novelty, Google street views, and cool waypoints, we'll choose a winner by 6/14 and send that person a Racery singlet just in time for some Summer running!

**We'll snailmail all entrants a free Racery bumper sticker!

Need some inspiration? Check out some of the routes we've created like this one that hits Parisian Cafes — or this one that tours craft breweries in the Northeast — or this one that brings people on a tour of Welsh castles!

* ?php comments_template( '', true ); ?*/ >