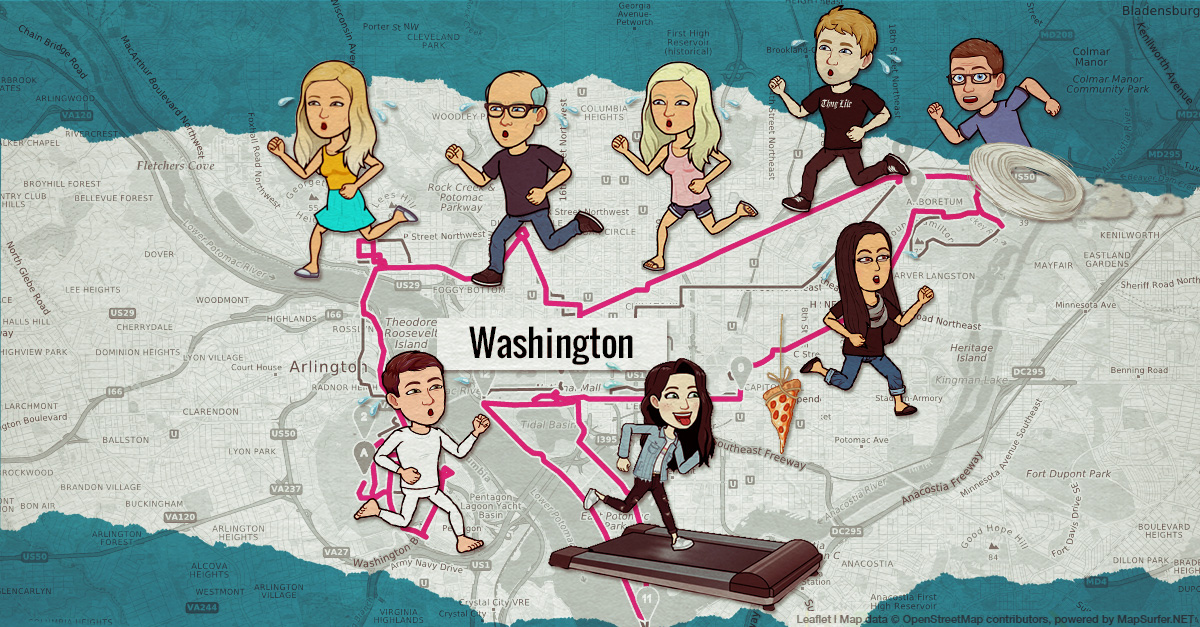 As companies adopt WFH policies to reduce Covid-19 transmission, HR departments are launching Racery virtual races to boost staff fitness and camaraderie.
Racery virtual competitions are fun and super flexible:
Any exercise (whether running, swimming, rowing, yoga or swing dancing) can convert into miles on the virtual route.
An event can last two weeks or two months—your call!
Routes can be anywhere… Paris, Route 66, the moon, or even your company HQ's home city.
Launching a virtual race takes less than a week.
Each staffer gets a personalized digital bib and finish placard to print out or share on social media.
All skill levels get satisfaction.
Anywhere from 10 to 10,000 staff can participate.
Individuals, departments and branches can compete with each other.
A real-time activity feed and leaderboard alert racers to colleagues' activities.
Racers can like or comment on colleagues' exercise logs.
No gadgets or downloads needed.
Racery takes care of all racer questions.
Before launching a WFH virtual race for your entire company, get a few HR colleagues to try a free trial virtual challenge today!
Or read a summary of Racery's features and fees.