Racery's virtual race platform hosts turnkey virtual challenges for companies, charities and groups.
Our races are simple to create and deploy. There's no set-up fee, so our races are risk free.
We've been hosting clients' virtual races since 2014. Racery's software embodies years of programming and thousands of smart suggestions from racers and race sponsors. If you don't see a feature in the lists below, please ask—we've probably got it. 🙂
We urge decision-makers to test Racery's features in a free test race before committing to a virtual race.
BTW, if you're just looking for an excuse to mail out medals, Racery's probably not for you. If you want to know what Racery excels at, read what's below!
But if you want a virtual race with unrivaled power and flexibility, a digital-first event that provides rich, multi-day experiences that are social, motivational and morale-building, you've come to the right place. Read what our virtual races sponsors say about Racery's virtual race platform and expertise, then read on below!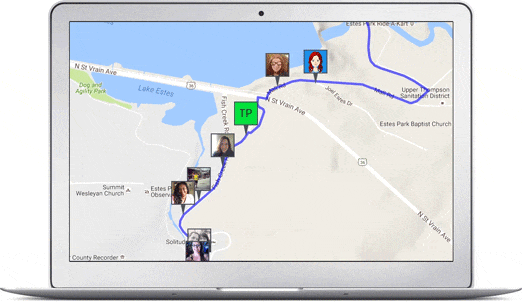 Jump to >>
Racer fees for custom route virtual races
See also our posts on how to set a virtual race's entry fee and how to how to promote a virtual race.
Core Experiences
Fitness and motivational features
The product of thousands of requests from users, Racery's many features work together seamlessly to engage racers from start to finish. (Want the big picture? Read about our most important virtual race features and our virtual race bling!)
Personal tracking: participants exercise anywhere and anytime, then see their fitness progress displayed on a route along with other racers' avatars
Bling: each racer gets a digital bib and finish award personalized with their name and entry number or finish rank, perfect to print or share online
Google Street Views: no matter where a racer exercises, they get a 360° view of their new position on the virtual route
Teams: depending on the sponsor's needs, racers may compete in individually or in teams, with collective miles advancing their respective team avatars on the route and leader board, or one super-team, with everyone's miles adding together. (More on the value of teams in a virtual race.)
Leader boards: all participants' relative positions update in real time on an individual leader board and (if applicable) a team leader board
Activity feed: everyone's exercise logs are displayed a reverse-chronological-order real-time stream
Socializing: racers can like or comment on each other's logs and interact in the race's message board
Inclusive activity options: depending on the sponsors' goals, a race can track a single activity (like running or swimming) or a more inclusive DEI-focused mix of ~80 activities (from wheel chairing to yoga to gardening)
Automated syncing: activities logged by Garmin, Fitbit and iWatch can sync automatically if a race sponsor permits
Motivational nudges: racers are commended for streaks and new personal record and get email nudges to exercise
Ambassador links: racers can be credited for recruiting other racers to participate in the event
Group filters: racers can filter a large race to focus on groups of their friends or colleagues
Looping: ambitious racers or teams can continue logging miles until the end of the race, looping the route multiple times
5ks: people who prefer short events co-exist happily with fast racers in our 1-7 day virtual 5ks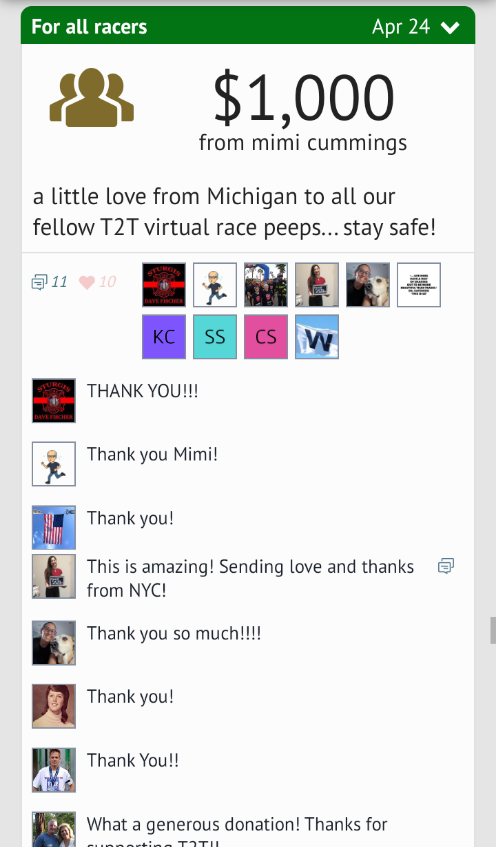 Donation in a
2020 race's activity feed.
Fundraising features
The competitive spirit of virtual racing translates into equally strong competition in fundraising leader boards for both individuals and teams.
Fees: Funds go directly to the designated charity, with Racery keeping no portion of donations
Donations: Racers can donate when registering
P2P: Racers can compete to raise money using peer-to-peer fundraising pages for individuals and (if applicable) teams
Leaderboards: All results are displayed in leader boards for individuals (and if applicable) teams and groups
Visibility: Every donation is featured in the race's activity feed along with everyone's exercise
Thank yous: Racery emails thank donors and notify the racer or team credited for a donation
Reactions: Racers can like comment on a donation in the race's activity feed (see image)
Filtering: In bigger events, filters can help smaller groups (companies, divisions, clubs) focus on their own fundraising logs, totals and averages
Race organizer tiers
Using Racery's software, organizations can easily build and manage their own races, with reliable racer support provided by Racery. Racers pay Racery's per racer fees in these races when registering.
Larger organizations willing to prepay Racery's per racer fees can access additional branding, features, sponsorship opportunities, flexibility, and support. To reduce redundancy and miscommunication, all races, with the exception of the International tier, assume a single point of contact on the customer side. More details on these two approaches…
Self serve: $0 prepay, racers pay Racery's fees
You'll like our self-serve races if your organization is tech savvy, not focused on branding for itself or sponsors, but still seeking a rich experience for racers. Sponsors of self-serve races build and manage their own races,
The race experience (described above) is paid for by each racer when she or he enters. The sponsor will:
build a route or select one of Racery's prebuilt races
send custom announcement emails to racers
customize the race's name, which appears on the race page and digital bling
rely on Racery tools, videos, FAQs and email support
issue Stripe refunds to racers and/or donors (if necessary)
if prepaying racers' fees, use a credit card to cover the entire per racer fee
get one admin seat
We strive to answer self-serve race sponsor questions within two business days. These races do not include the features and services listed below.
Professional: $6,500 in prepaid racer fees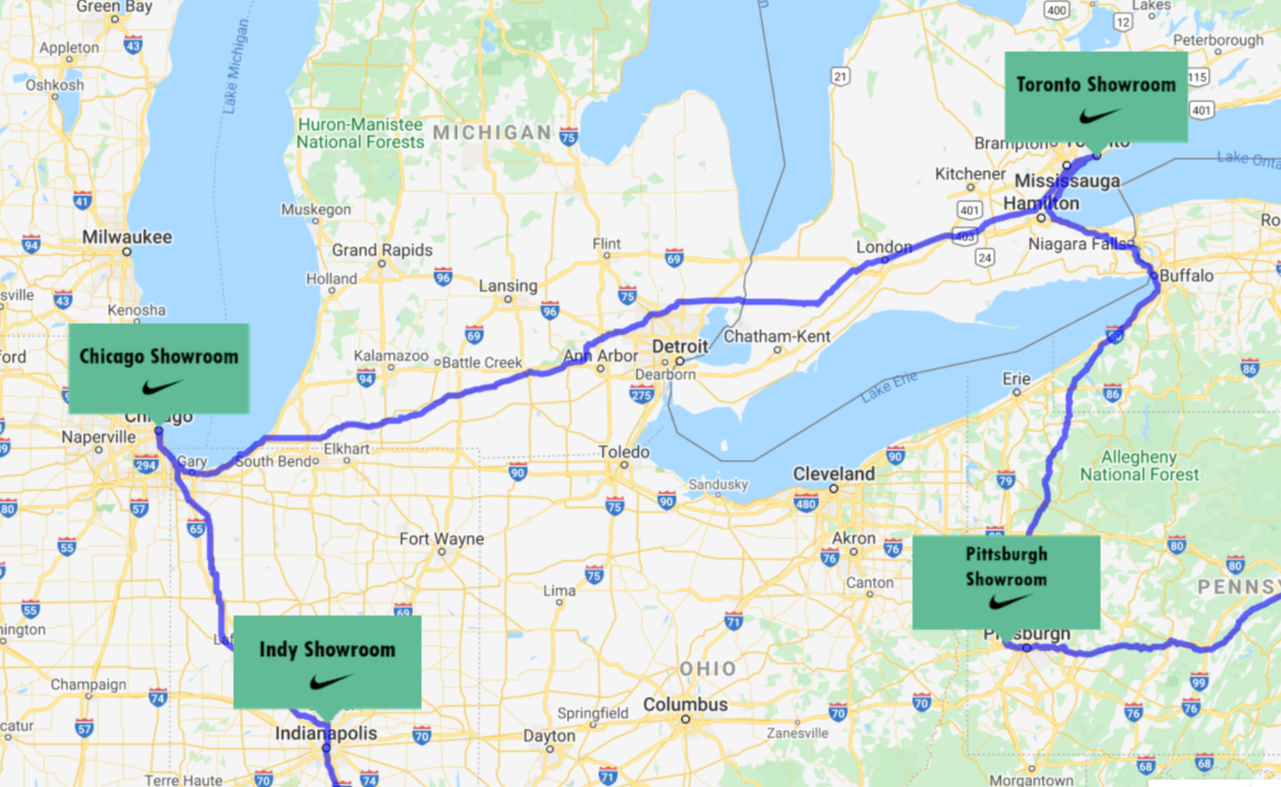 race organizer logo appears on the race's digital bib, finish award, social placard, fundraising placard and about section
custom pin drops: spotlight landmarks, offices or partners using pin drops, with editable title, text, photo and a sponsor logo
send mileage-triggered emails (each racer or team gets an email on passing a defined mile marker)
select which automated emails racers receive
opt to exclude participants from future Racery marketing communications
ad success tracking for Facebook, Google
support for sponsor questions within one business day
one phone consult, up to 60 minutes
up to two admins
Corporate: $16,500 in prepaid racer fees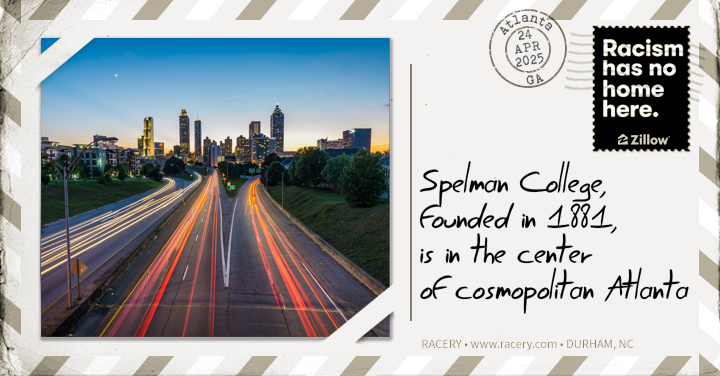 coupon dashboard (unique coupons for racers from partners or corporate sponsors)
WYSIWYG customizable registration page
Racery, not sponsor, builds a route
automated export of all racer photos—perfect for a slideshow
bulk racer registration, individually or in teams
sponsor can customize the race's digital bib, finish award and Facebook placard using Racery blueprints (see examples of bespoke bling)
registration tiers (offer racers different entry packages or additional bling)
e-postcards (build and automatically trigger emails containing e-postcards of landmarks)
custom headers and footers on the automated emails driving Racery functionality
customize the text in some automated emails
discounted design services
discounted per racer fees
up to 3 admins
four phone consults, up to 180 minutes with the race sponsor's project manager
International: >$35,000 in prepaid racer fees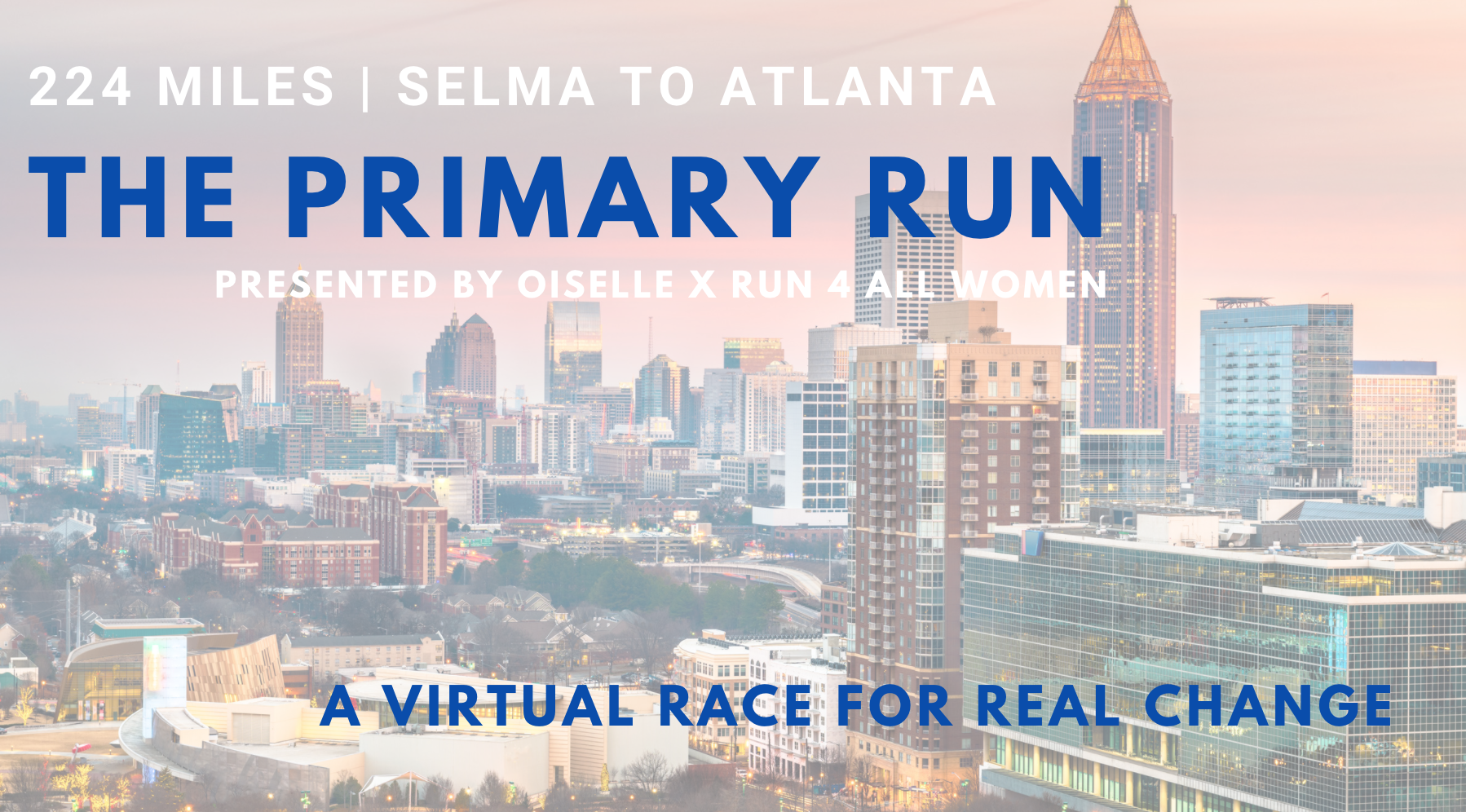 free 50-person 4-day warm up race (train and excite potential ambassadors before your big event!)
concierge service for race sponsor staff
private labeling (customize the map's palette and replace Racery's logo)
custom homepage (serve new arrivals a branded splash registration page)
API access (pull real time data directly from Racery's database)
embeddable race widget (add the race's map and leader boards to your own site, view only)
dedicated support (get a companyname@racery.com support address and expanded service hours)
corporate Slack integration
custom racerbot (a chatbot using client-branded idioms commenting on racers' activities and achievements)
Google Street View Easter eggs (along the route, racers can watch out for branded billboards or puzzle clues)
larger discounts on per racer fees
multiple admins, multiple point persons
Fees for custom route virtual races
Set up fee
Nada. $0. Yes, zero.
(Planning a race with an entry fee-split—either as a charity or small business—using Stripe? First, a successful free test race is mandatory. Second, we require partners who are unable to self-navigate Racery's FAQs and DIY race building tools to prepay $2250 worth of racer fees.)
Inclusive company races (entry restricted to company employees)
One week: $10/racer
Two weeks: $15
One month: $19
Two months: $28
Three months: $36
Inclusive charity races (entry open to the public)
One week: $7
Two weeks: $9
One month: $11
Beyond one month, fundraising returns diminish.
Virtual fundraising "Anywhere 5k" with app timer/tracker
One day race, single log per racer: $4.50/racer
2-7 day race, multiple logs per racer, with each racer's personal best tallied on our leader board, additional miles tallied on 'overachievers' leader board: $7/racer
Corporate "Anywhere 5k" with timer/tracker (5ks, 10ks, relays, and other)
One day event of any distance, single log: $5 per racer
2-7 day 5k, multiple logs per racer, with each racer's personal best tallied on our leader board, additional miles tallied on 'overachievers' leader board: $8 per racer
One month relay with teams, multiple logs tallying: $12 per racer
Single sport road race replacements (self-reported)
One day running-only: $1 per racer
One week running-only race with no course looping: $3 per racer
10 day inclusive fitness challenge with no course looping: $6 per racer
Logistics
Custom race durations are always possible, whether 6 hours, 17 days or 2 years!
We recommend companies announce races at least two weeks before race start; unless prepaid, charity races must announce >28 days before race start.
Racery's per racer entry fee is paid by each participant upon registration—or the sponsor can prepay registrations in bulk by invoice (minimum $2,250 non refundable) or by purchasing bundles of registration coupons with a credit card (no minimum, non refundable)
A race organizer with a Stripe account can add a fee on top of Racery's fee. For example, in a charity's two week virtual race with a $20 registration fee, the charity receives $12 and Racery receives $8, both less credit card fees.
Integration of wearables (Fitbit, iWatch, etc) are available on a per race basis.
Small Stripe-enabled races require a non-refundable prepay of racer fees worth $600. (So, in the last example, getting 75 racer credits.)
Stripe charges 2.9% and 30 cents of every transaction. A charity or company can create a Stripe account in under 5 minutes here.
All races are governed by Racery's terms of use
$500 surcharge applies to races starting Friday, Saturday, or Sunday; permission required for a holiday weekend start
Pre-built race packages
Looking to economize for a virtual race for your college, family, club or church? Don't miss Racery's pre-built packages—they're sometimes cheaper than races with custom routes or include cool bling and e-postcards. Most of those races can be found here and here.
Next steps
How do you make a virtual race great?
Most of what you see above is about software, right? But the best virtual races need something extra—spirit. A virtual race becomes real when enough people believe in it. Write team@racery.com if you want advice on how to achieve this feat!