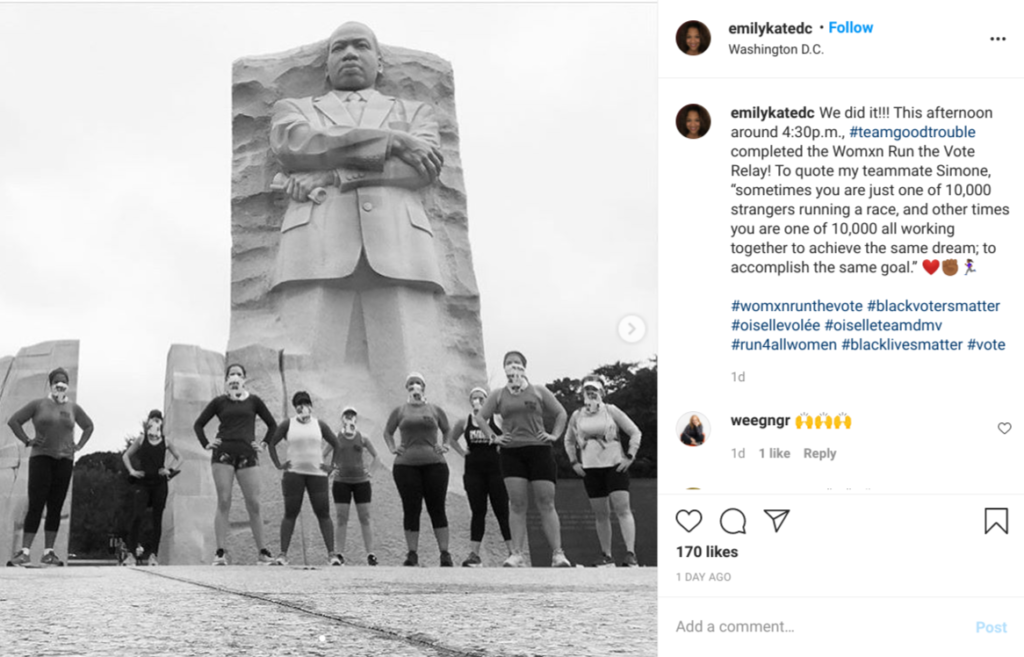 Want to supercharge your next virtual race? Invite racers to compete on teams!
Teams add extra layers of competition to a virtual race. In addition to Racery's standard individual leader boards, teams jockey in real-time leader boards that tally team miles and (in charity races) contributions.
Teams engage people who don't see themselves as "competitive." They see themselves contributing to a team goal, rather than just competing for personal glory.
Teams add intimacy to big races in which racers sometimes have trouble tracking each other's progress amid hundreds or thousands of participants. Each team has its own leader board and activity feed, featuring only its members' results.
In addition to getting end-of-race digital awards for a racer's individual achievements, each team member gets an award for the team's performance.
These awards can unleash torrents of social media posting about the race.
Racery's team-only message boards allow racers to chat, scheme, strategize, cheer and share photos with team mates. (Remember, not everyone on a team necessarily uses Slack or Messenger.)
Teams, optionally, can be represented by avatars on the race route, with the map view zooming in on the racer's team each time they visit the race.
On longer routes—100 to 15,000 miles—a team acts as a relay, accumulating member miles to push its avatar along the route. In a shorter race—say 26.2 miles in two weeks—we recommend that teams compete in leader boards but without avatars on the route.
Each time a racer logs miles, depending on the option the race's sponsor selects, the resulting Google Street View can show either the individual's location on the route or the team's.
Racery also gives each sponsor the option of using a "uniteam," which totals all participant miles. A uniteam is particularly useful for a group of people wanting to tackle routes that are 5,000 miles and up.
Teams add a super power for a race sponsor too! The sponsor can skip mass marketing. Instead, the sponsor can focus on recruiting influential members of its community to serve as team captains. These captains, in turn, take ownership of recruiting and motivating their team members. (The race sponsor can direct emails to team captains.)
Some tips on optimal team configurations:
To maximize team spirit, an ideal team has 6-20 racers, though some races are very successful with teams >60 racers. In races with smaller team sizes—say 3 or 4—racers can feel discouraged if a team mate stops participating.
In a team relay race, we recommend total route length based on this formula: 2.5 miles/racer/day times the number of races. For example, for a one week race with ten-person teams, 175 miles would be a good total route distance. (Teams that reach the route's end early can loop in most of our races.)
A race can have an unlimited number of teams.
Though some races work well with teams that are predetermined by the race sponsor, we recommend letting team captains create and name their own teams. This gives captains an extra sense of ownership.
Teams functionality has to be in place before signups begin.
Feeling inspired? Go test a free virtual race for teams!