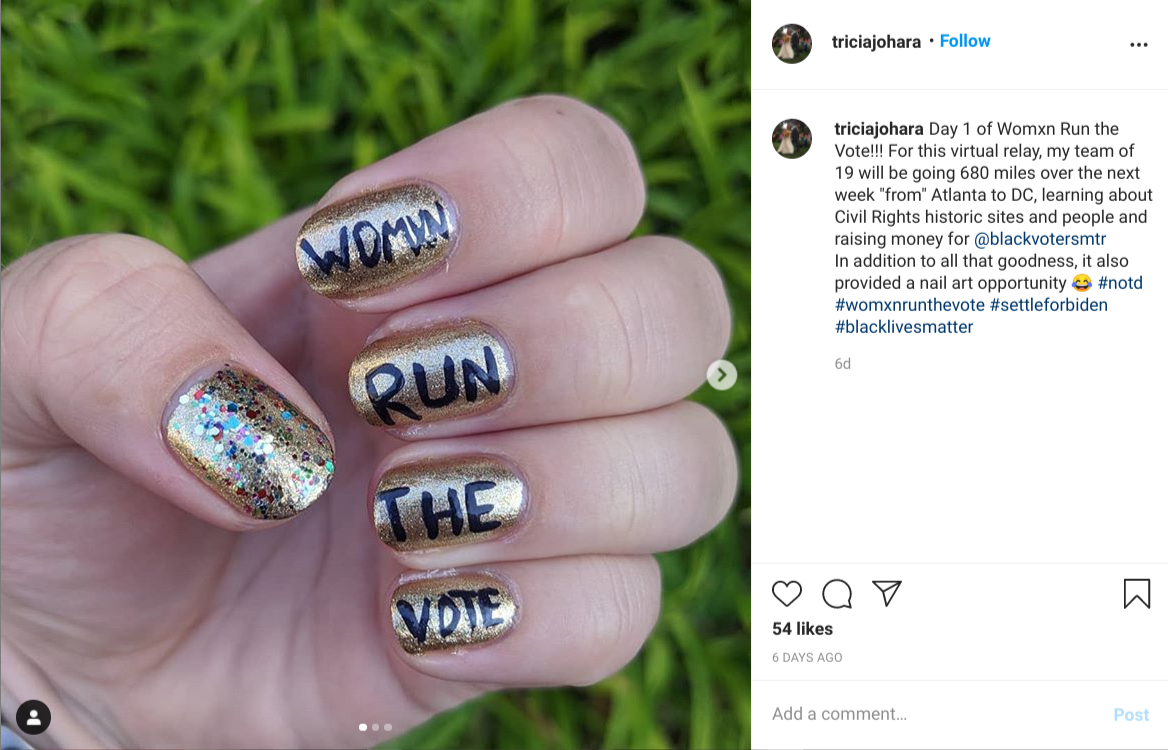 After starting Blogads, the first social media ad network, in 2002, I got to work on viral campaigns for clients like PETA, the Obama campaign and Audi. And I helped movie studios do giant ad integrations on pop culture landmarks like PerezHilton.
So I've seen a lot of viral marketing campaigns come and go. Never have I seen anything close to this…
On top of raising more than $270,000 for Black Voters Matter, the Womxn Run the Vote virtual relay race, sponsored by Oiselle and Run 4 All Women, unleashed thousands of social media posts. Below is a selection of the unprecedented and inspiring range of emotions and styles that 10,000 racers used as they collectively covered 405,492.4 miles in one week. The selection focuses on Twitter and Instagram because most Facebook posts are private.
TWITTER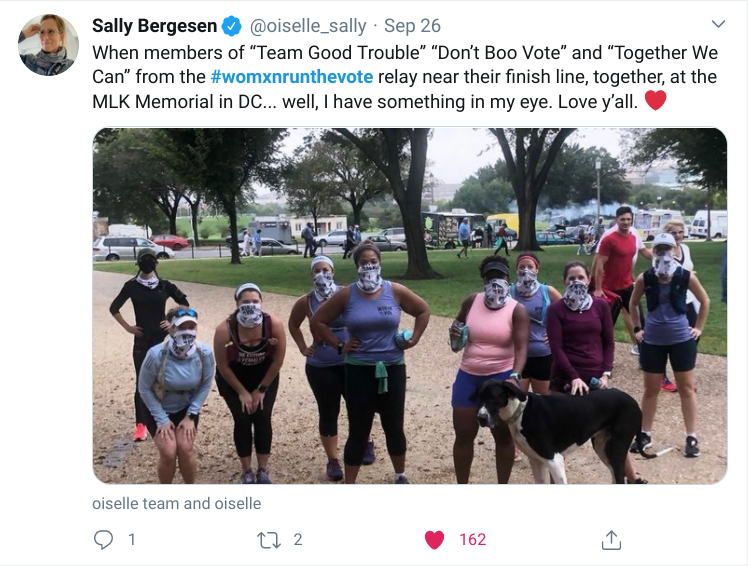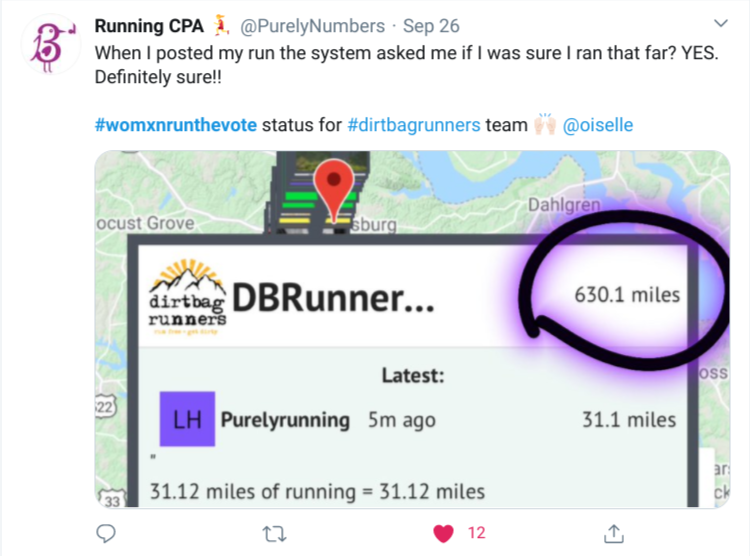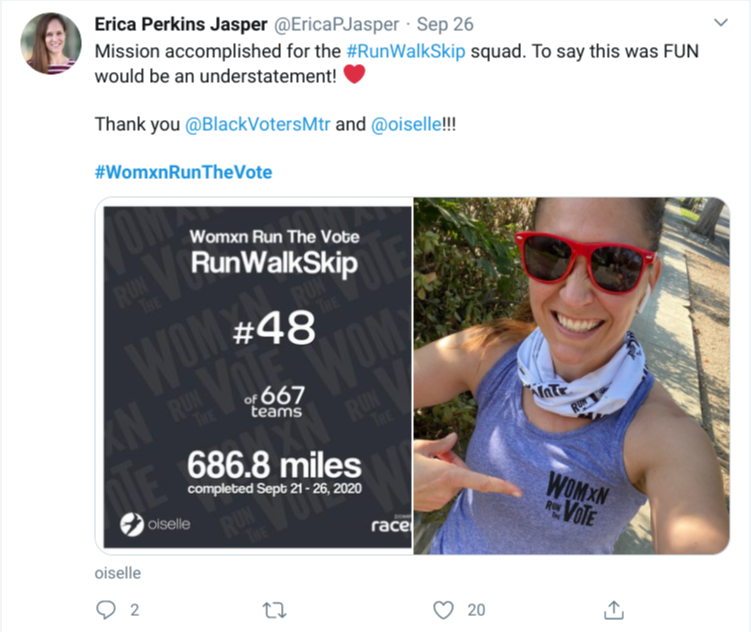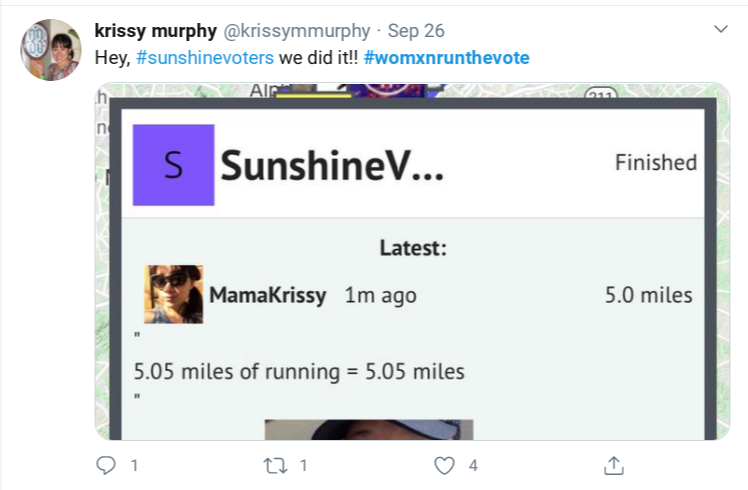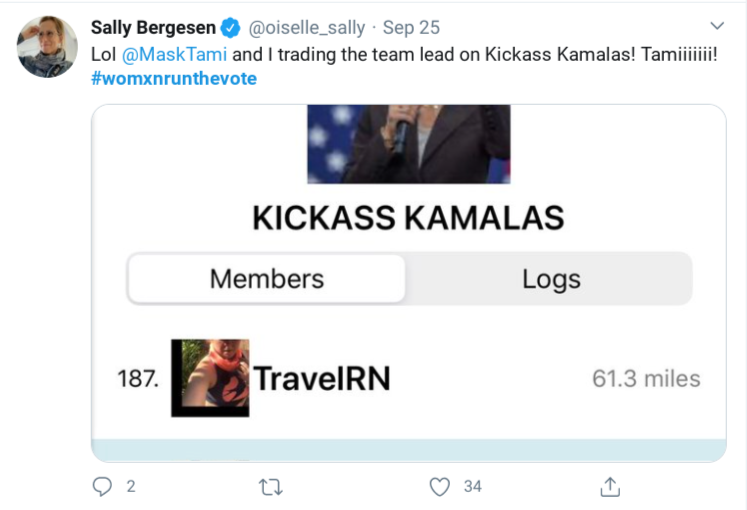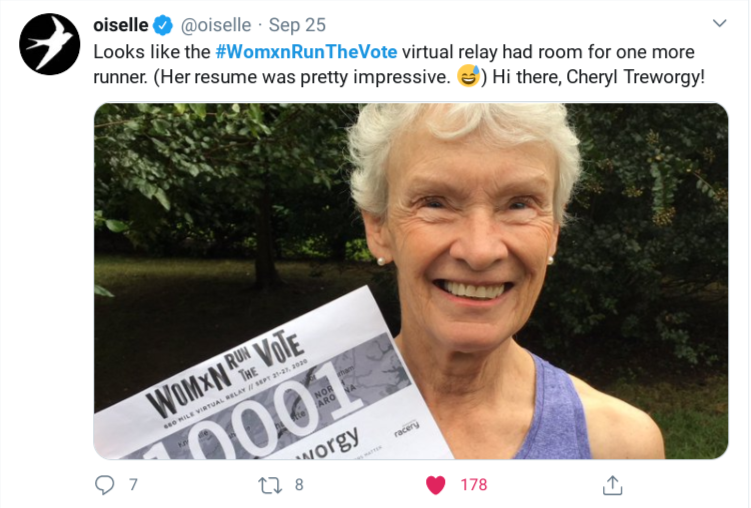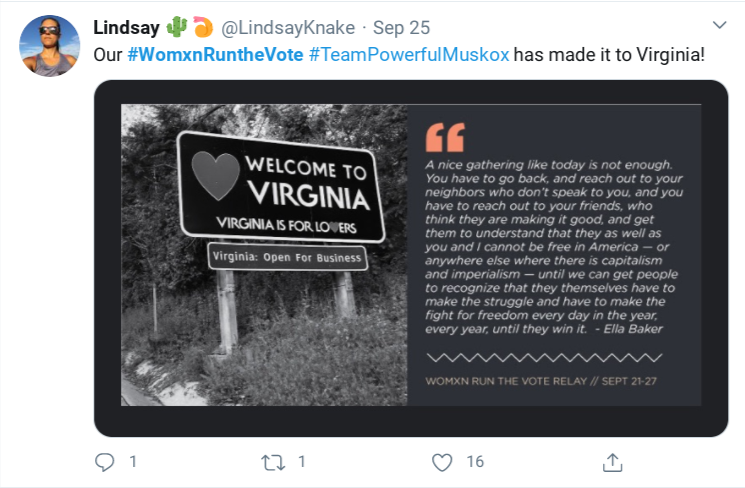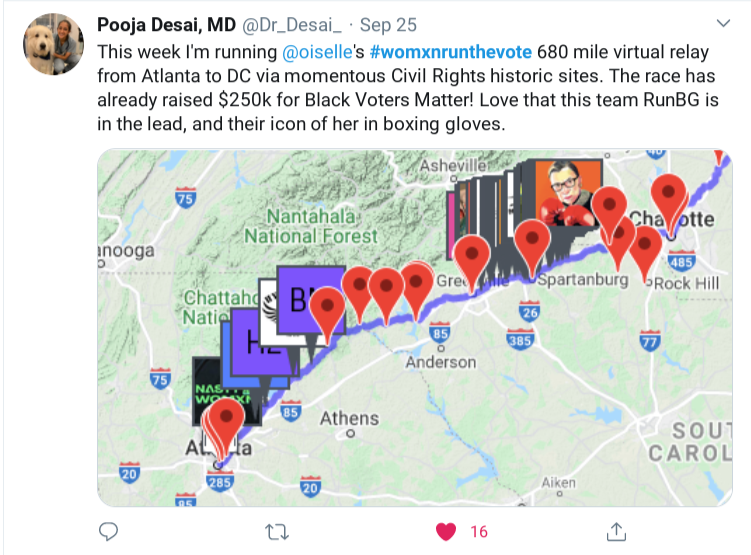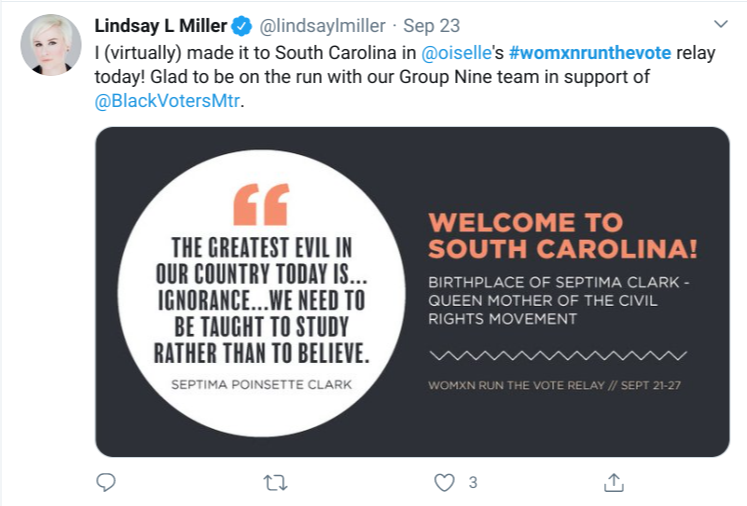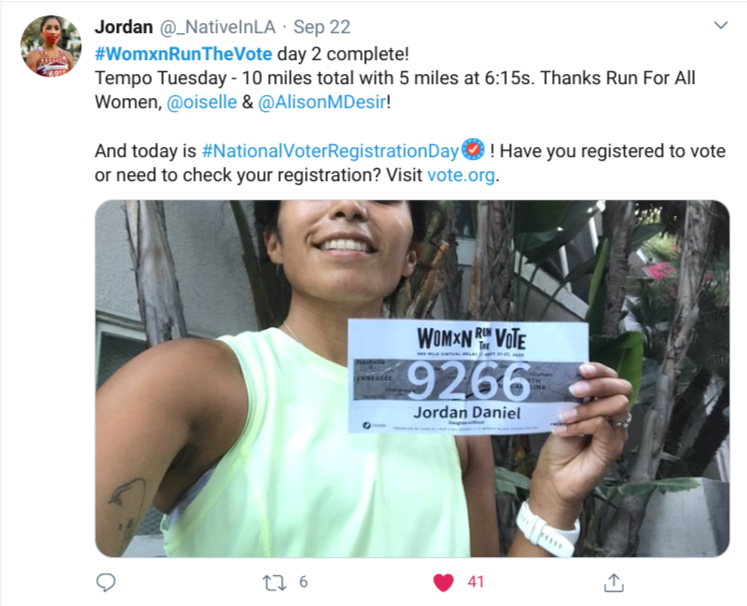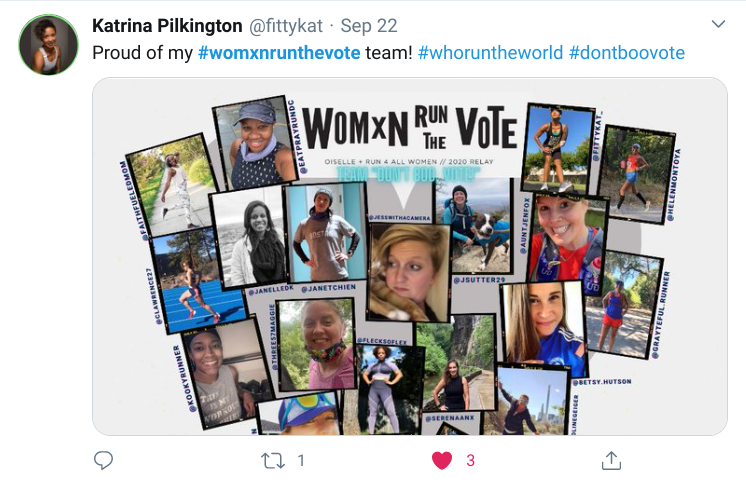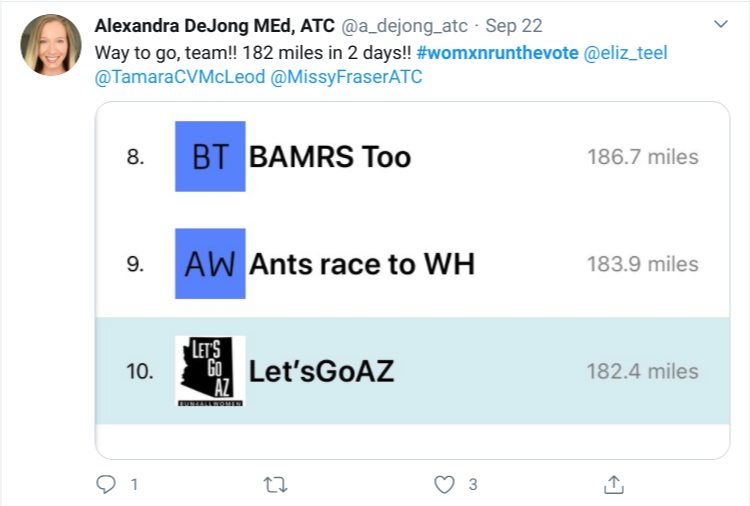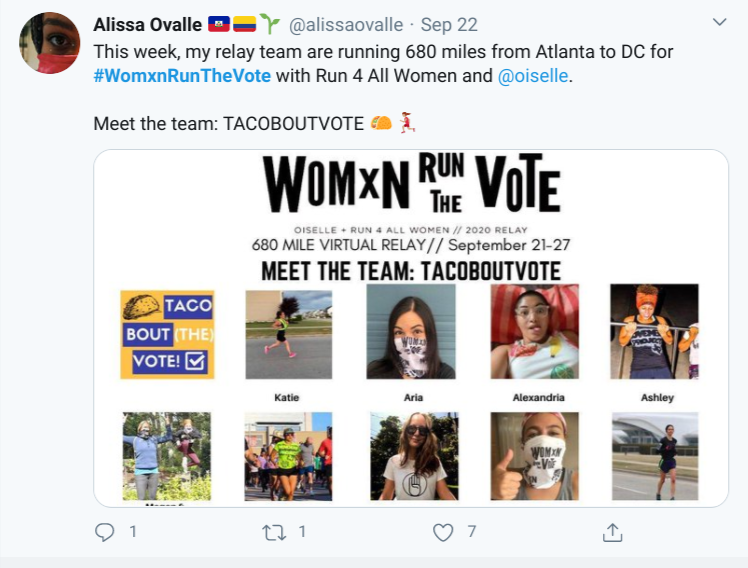 INSTAGRAM