This spring when Junior Achievement of South Dakota started pondering how Covid 19 would affect its work, two things were clear, says Rachel Petersen, events manager for the organization.
First, looming economic dislocation meant that JA's programs for K-12 students—about financial literacy, work readiness and entrepreneurship—would be more important than ever. (Working with 2,000 volunteers, JA serves 55,000 students in 31 communities across South Dakota annually.)
Second, JA's traditional events for connecting with its supporters—golf scrambles, beanbag tournaments, fun runs and bowl-a-thons—would be impossible.
On a Zoom call in mid April with staff from JA of Greater Kansas City, Petersen saw an example of the virtual race the Kansas City team was planning in May using Racery.
Her response was immediate: "My gosh, this looks awesome." Petersen went to Racery.com, set up a free test race in the French Alps, and invited three colleagues.
Just two days into the test race, Petersen was moving ahead again: she created an official race to start on May 1, connected it to JA's Stripe account so the organization could receive donations and entry fees, and started registering racers.
Executing that first race took Petersen roughly four hours of work—including getting familiar with Racery's dashboards and marketing to partners and racers, she says. In the two week event, 125 participants logged 5215 route miles and raised $5,500.
In all, Petersen has created five virtual races. The most recent, a "move-a-thon" to replace JA's traditional fall bowl-a-thons, took two hours to put together. "You schedule out email blasts and social media posts, and [during the race] I didn't have to do anything. No pun intended, it just ran itself, which was awesome."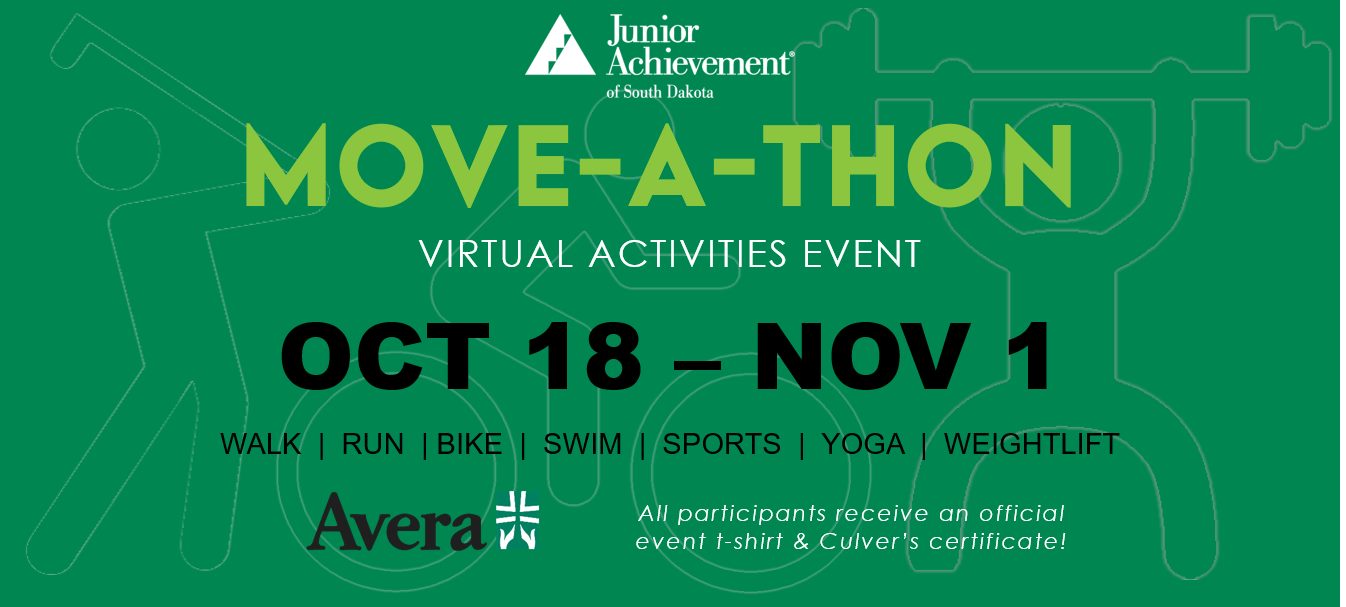 Thanks to Petersen's familiarity with online software and her review of Racery's documentation, it was three months into virtual racing before Petersen reached out by phone to Racery staff to talk through a nuance in race pricing.
The races are easy to explain to JA's partners in communities across South Dakota. "I get on a Zoom call with everyone across the state to show how it looks and how easy it is, and people just get so excited for this."
The races are easy for racers too, says Petersen. "You do it on your own schedule in your own neighborhood rather than having to show up some Saturday AM. And you do your own exercise—even lawn mowing—not just running or walking. It's fantastic to be able to include all different types of people who just want to support JA."
Virtual racing may have arrived in South Dakota because of Covid, but it's not leaving any time soon, predicts Petersen. "I think we'll continue to do Racery for a long time because people love it. It offers community—people coming together for some friendly competition."