Virtual races only become real when enough racers believe in the race. Otherwise, virtual races are just "glorified time trials," as Martin Fitz Huber put it in Outside Online.
Based on thousands of suggestions from racers and race sponsors since 2104, we've built nine features that make virtual races real, keeping virtual race participants psychologically invested.
1) Custom route for a virtual race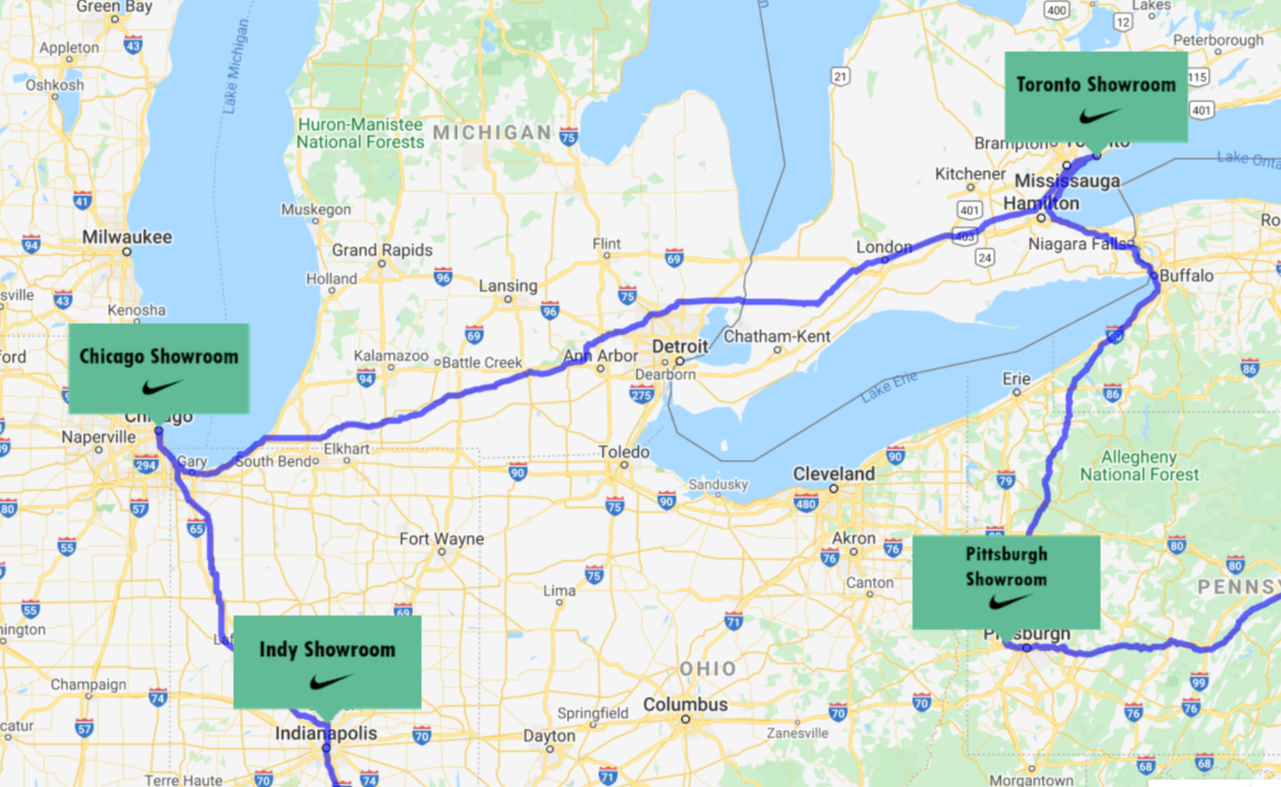 Racers love to compete on a route that connects with their own lives.
In a two week virtual race for its sales team, Nike's 6,700 mile route visited 10 showrooms across the US (above).
Commemorating his own 27-day traverse on foot of the Iditarod sled dog race, legendary ultra runner Pete Ripmaster is staging a two-month long 1,000-mile race across Alaska for teams of up to ten athletes. (The race uses activity conversions—more info below—so cyclists and swimmers to also compete.)
The Midwest Boston Terrier Rescue charity is hosting a month-long virtual dog walk around Boston. Ambitious walkers can loop the 6.9 mile route multiple times.
When Marsh Insurance did a fundraising race supporting Ronald McDonald House New York, it used a route from its Manhattan office to "the House."
2) Virtual race relay teams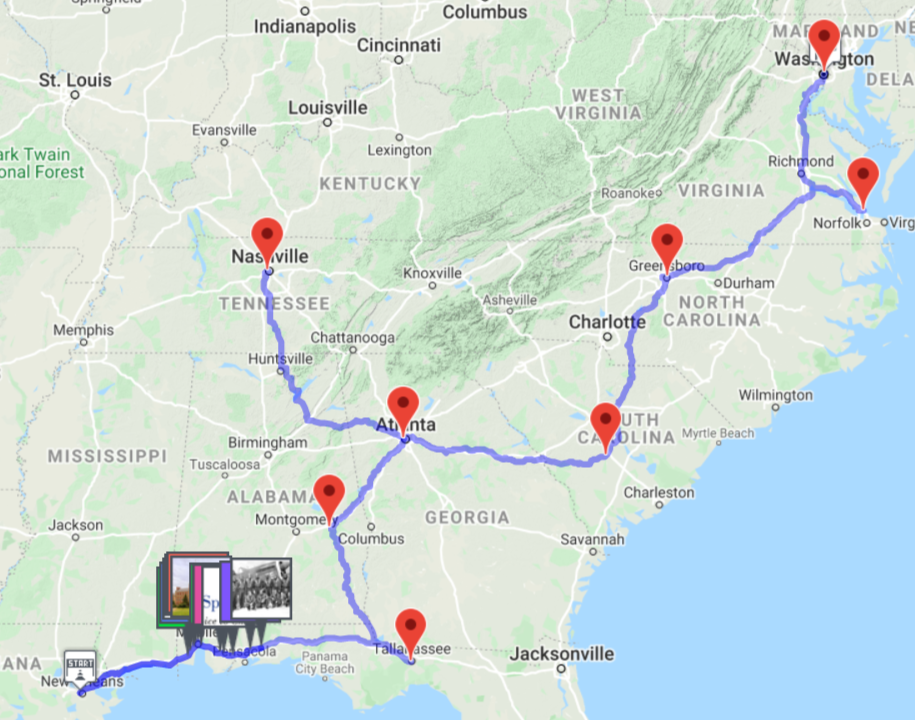 Though some races include only individual avatars, adding teams brings an extra layer of competition and socializing.
2.5) Virtual postcards (optional!)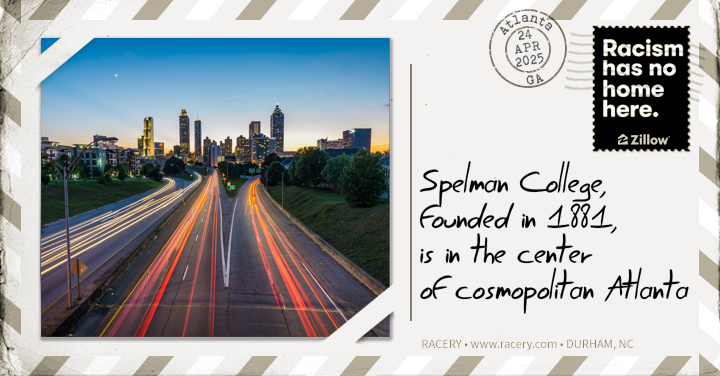 While not essential, virtual postcards can add an extra dose of realism (and social sharing) to a virtual race. For example, when each Zillow team arrived at an HBCU on its race's 2020 mile route, the team received a customized e-postcard featuring the corresponding college or university.
3) Digital bling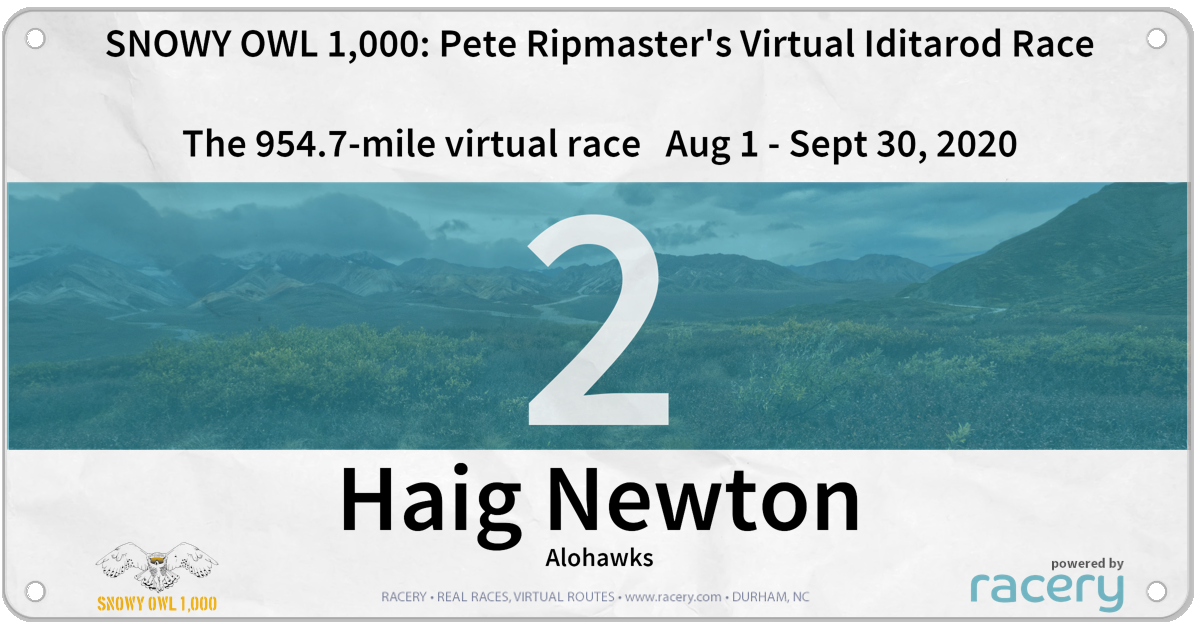 Racers love Racery's digital bling. The race bibs—complete with virtual wrinkles and safety pin holes—and finish awards get shared on social media and printed to display on the fridge or bulletin board.
4) Google Street Views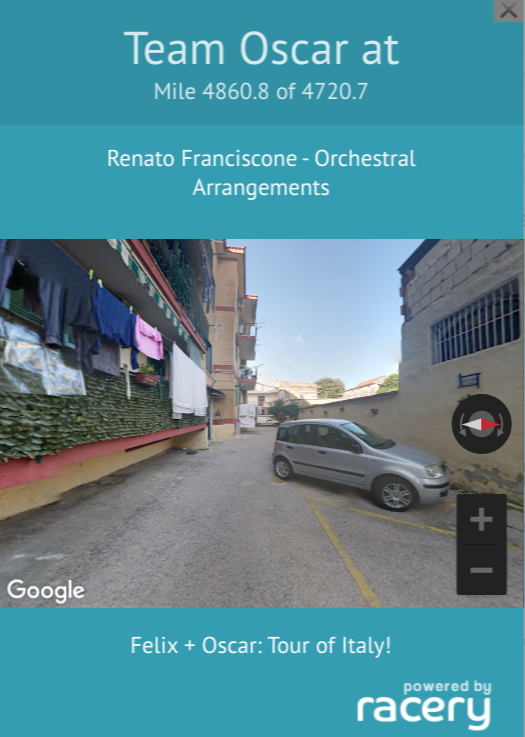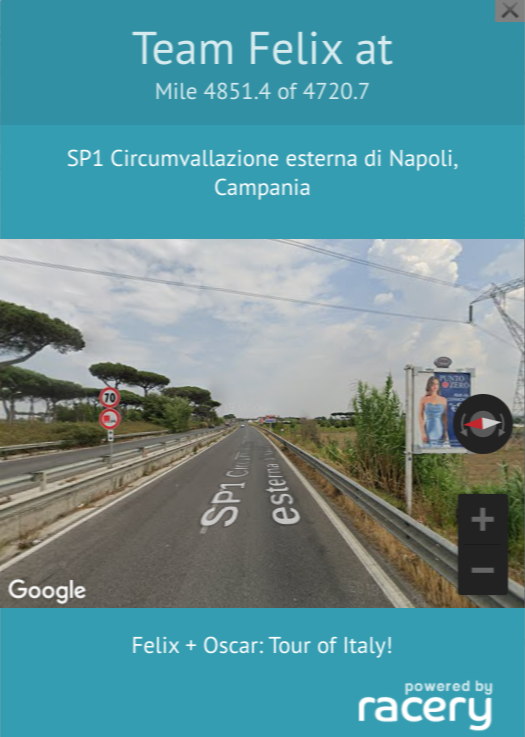 With each new exercise log, the racer gets a 360° Google Street View of the racer (or team's) position on the route.
5) Inclusive activity conversions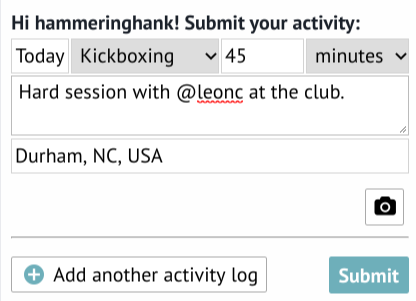 Some race sponsors choose to only serve runners. That's fine. But why should runners have all the fun?
More participants means more fun for everyone, and some race sponsors decide that anyone who exercises should be welcome in the virtual race. In Racery's activity conversion races, each participants's time spent exercising gets converted into miles on the route based on Racery's proprietary conversions.
To level the playing field and make sure everyone has fun, conversions are based on effort. As a result, a swimmer or tennis player's hour of effort generates roughly the same route miles a cyclist's.
Race sponsors can also customize conversions to fit with its racer's needs. This summer, one charity raising money for summer camps added mileage credit for hours spent reading books.
6) Real time activity feed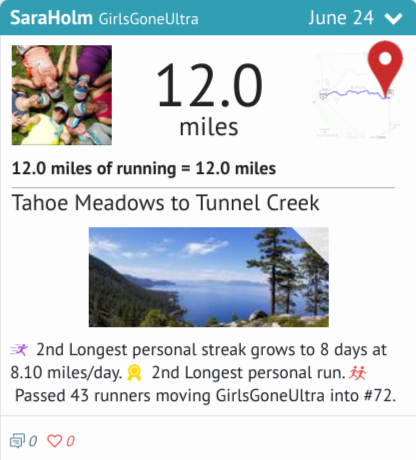 Think of a Racery activity feed as a healthy Facebook, constantly updating as racers' newest exercise logs appear at the top of the feed. Scrolling the feed lets participants quickly keep up with what their peers are doing and, in a fundraising race, donations.
7) Real time leader board(s)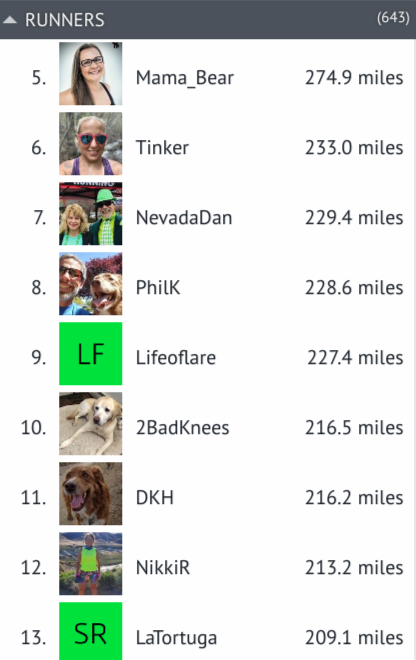 Every time a racer logs new exercise, Racery updates the racer's position in a leader board tracking mileage. In a team race, the corresponding team's position in the team leader board also updates.
Likewise, in a fundraising event, individuals' P2P fundraising links mean each new donation updates the individual and team leader boards for donations.
8) Commentary
Some racers enjoy uploading extra content with their logs—photos, comments, hashtags linking to similar activity logs, and location data. Racers can also "@" each other in comments or the race message board.
9) Motivational nudges
Even the most dedicated athletes need encouragement. Racery gives racers lots of encouragement along the way, including commendations for streaks and a daily exercise nudge that includes complete race standings at that moment.