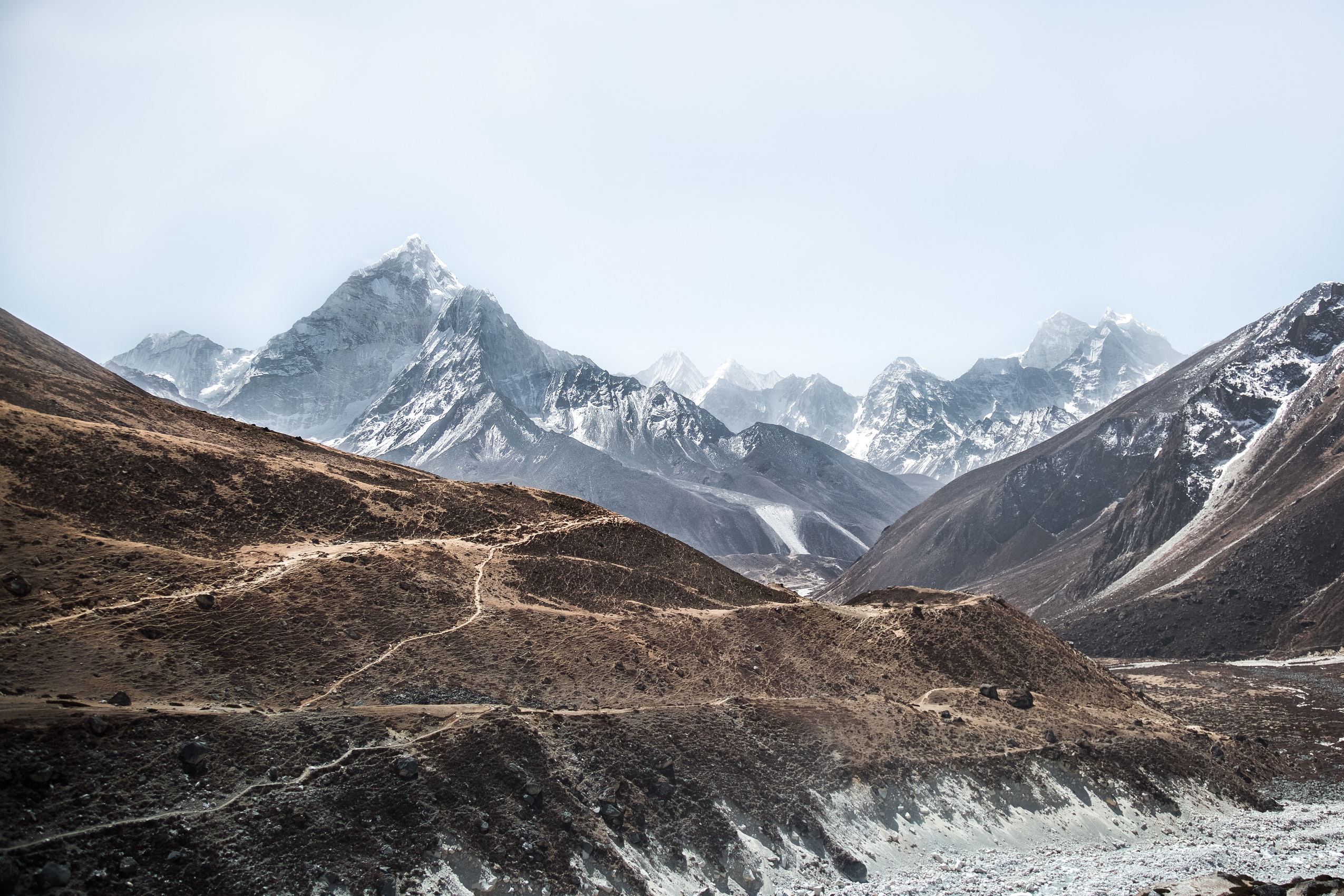 Who hasn't dreamed of climbing Mount Everest?
If not for a few minor details — altitude sickness, -30 degree breezes, $45,000 fees, unstable ice, giant crevasses — most of us would have tried by now, right?
Today you can challenge colleagues to use stairs climbed at home or work to experience the vertical challenge of summitting Everest. With none of those icy details getting in the way!
Create a stair climbing competition for yourself and colleagues with just a few clicks right here! (Discounts for larger groups.) Or here's our virtual Everest stair challenge for charities.
Every vertical stair step will count towards nearly four feet on this 100-mile route from base camp to Everest's summit. You'll see your avatar progress on our map, plus some Google Street Views along the way! You'll also get Racery's daily emailed motivational nudges.
Just think, if you climb 20 flights each day in an average office building, you'll make it to the top of the world in roughly 7 months. Yikes — better get started!
To scale Everest's 29,029-foot height, this challenge assumes 7-inch stairs, and lets you adjust how many stairs there are in your building's flights! (If you'd like Racery to customize a challenge that fits different stair measurements or a Stairmaster, please drop us a line!)
Create fun motivation for yourself and colleagues on virtual Everest or for your charity!