When the dust finally settled, the Hogwarts Running Club raised more than $56k for the Trevor Project.
Runners World summed the situation up beautifully when it described our virtual race as "an unusual but highly effective fund-raising effort."
The two week virtual race's fundraising goal was $10,000. The fundraising sprint in the final day is a brilliant example of the power of competition to unleash undreamed of levels of activity from 1,780 donors.
Put simply: some people really love to complete, particularly when they're helping a good cause. These Hogwarts runners were stupendous.
This graph of donations/day per team best captures the explosive power unleashed by teams competing to best each other.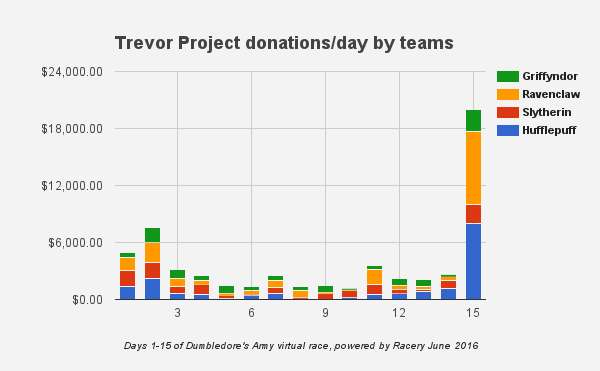 The same acceleration caught fire in the miles race. Starting and ending their virtual race at the Pulse Night Club in Orlando, 800 runners covered 38,242.9 miles in 15 days.
Participants in the virtual run challenge made more than 31k in-race comments and likes.
Wow.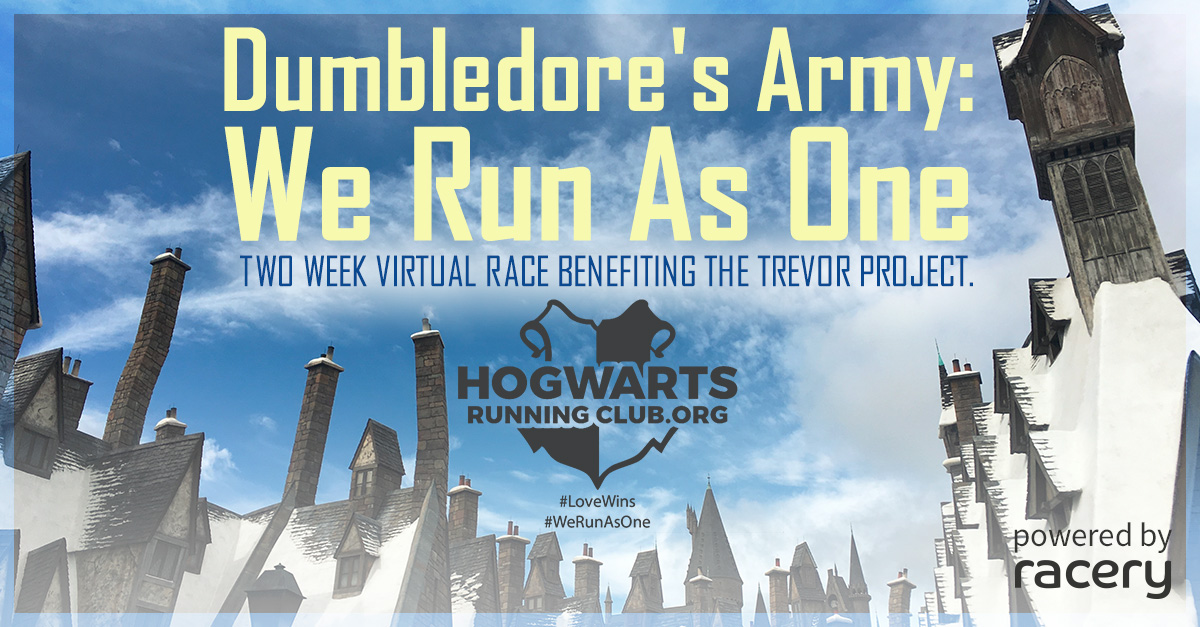 [Want to see what Racery is all about? Here is where you can sign up for one of our free monthly community virtual races… your choice of running, walking, rowing, swimming or cycling!]
[Ready to start your own fundraising race? Here's where you can request a custom event.]