Niki Miller, a runner and contributor for Women's Running, recently admitted that "distractions of a busy week"and a couple of missed work-outs pushed her to effectively skip two weeks of training. As she summed the situation up: "Oopsy."
Miller's strategy for getting back on track was simple. "I'm using social media to hold me accountable," she wrote.
For beginning runners, training for a 5K may take 12 weeks and include hundreds of training miles. Between finishing a work project, taking the kids to dance class, cleaning the yard and tending to the dozens emergency duties that arise weekly, the whole "couch to 5K" idea can start tumbling into "couch" rather than ramping into "5K."
Sadly, research also indicates that using rewards doesn't help people adhere to their training plans and can even be counterproductive.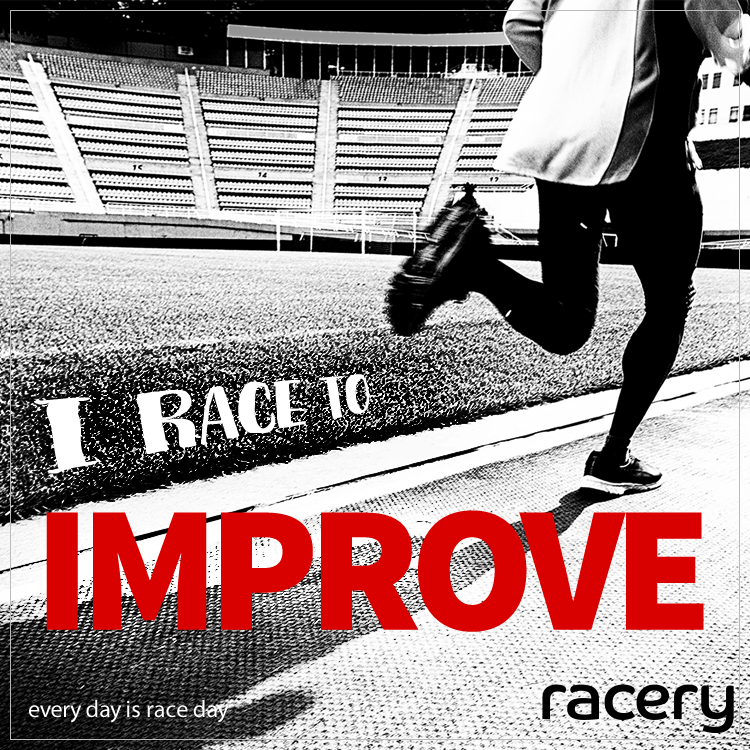 The good news is that Miller's strategy of sharing her workouts with peers is scientifically proven to be effective. There's a LOT of research demonstrating that sharing progress reports with peers helps people stay on track. Microsoft researchers have even found that comparing progress with virtual competitors makes it easier and more fun to stick with a training plan!
So, how can you stay motivated and stick to your 5K training? For athletes who don't have a social media network full of other athletes or friends to work out with regularly, Racery's got a strong and simple solution.

Enlist friends to help:
You can use Racery to turn your 5K training into a social activity! You'll get a motivational boost by tracking your daily miles using our virtual race platform (available via the web or our iOS fitness app) and start a friendly competition for friends, family and colleagues, no matter where they live!
All you need is an e-mail address and few minutes to set up your free virtual 5K training race. And it will be even quicker for your friends who want to join your free virtual race.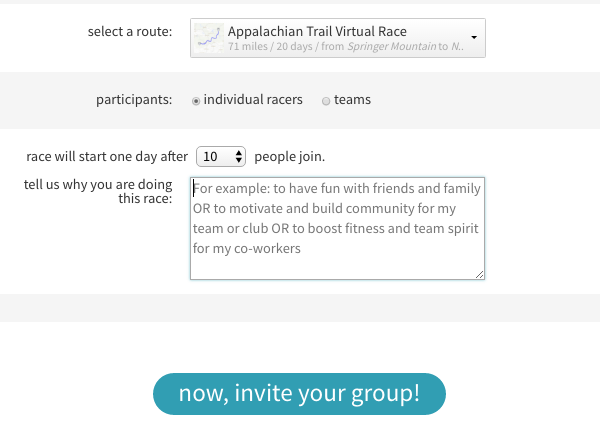 Don't "redo" – just move forward:
When you fall off the training wage and decide to "redo" a week or two, you're psychologically discounting what you've already accomplished. By looking at your cumulative progress rather than focusing on a missed workout or two, you'll keep up your confidence and rhythm. Celebrate the fact that you've already completed 30 miles of your training! With Racery, your accomplishments are memorialized on a virtual route each time you complete a workout and your achievements like streaks and leaderboard advancement are noted with each activity log!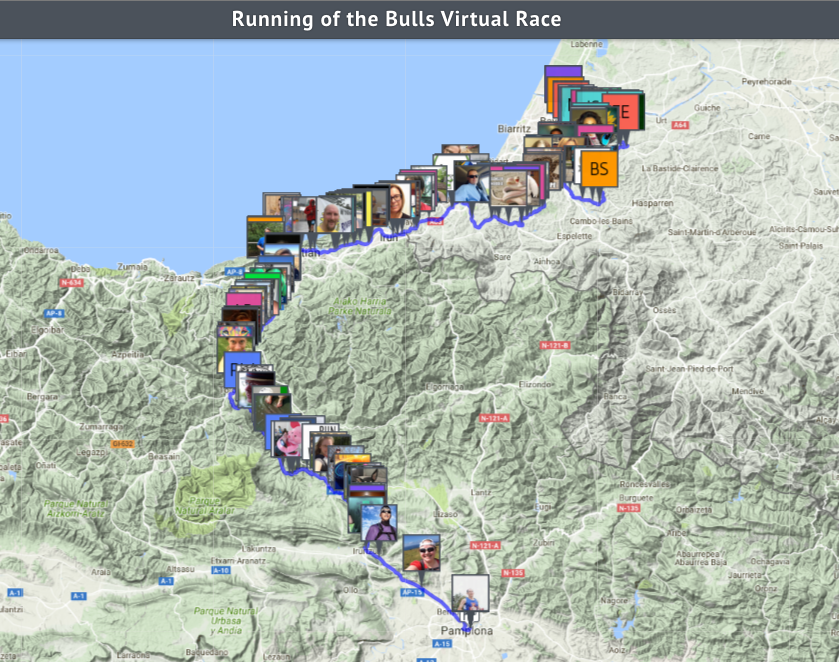 "Put it out there":
As research shows, there's no better way to stay accountable than by having friends and family keep an eye on whether you're sticking to your training plan when they're running (or walking) alongside in a virtual 5K? Make your goals visible to others for the ultimate peer-pressure experience!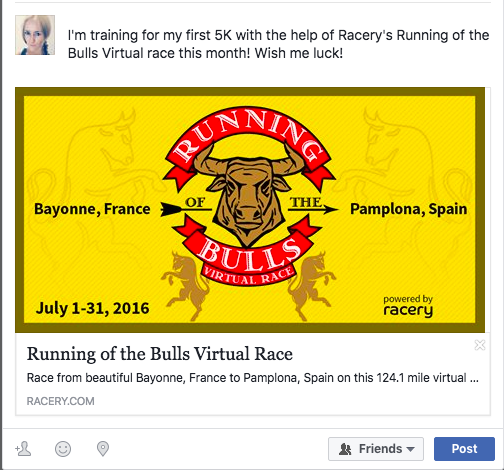 Racery's three bonus motivators:
Let's face it, sometimes it's easy to skip a workout because you've "been there done that" on that same old route you take every time! Keep your run interesting with three of our motivating features: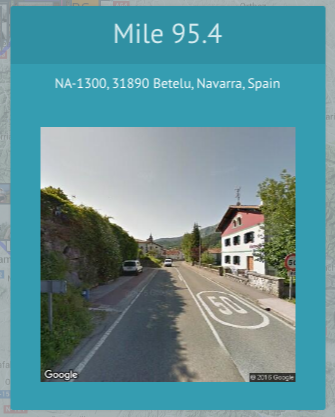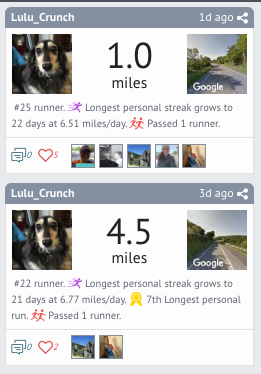 So, what are you waiting for? Move that couch closer to your 5k dreams and create your own free 5K training race!

* ?php comments_template( '', true ); ?*/ >