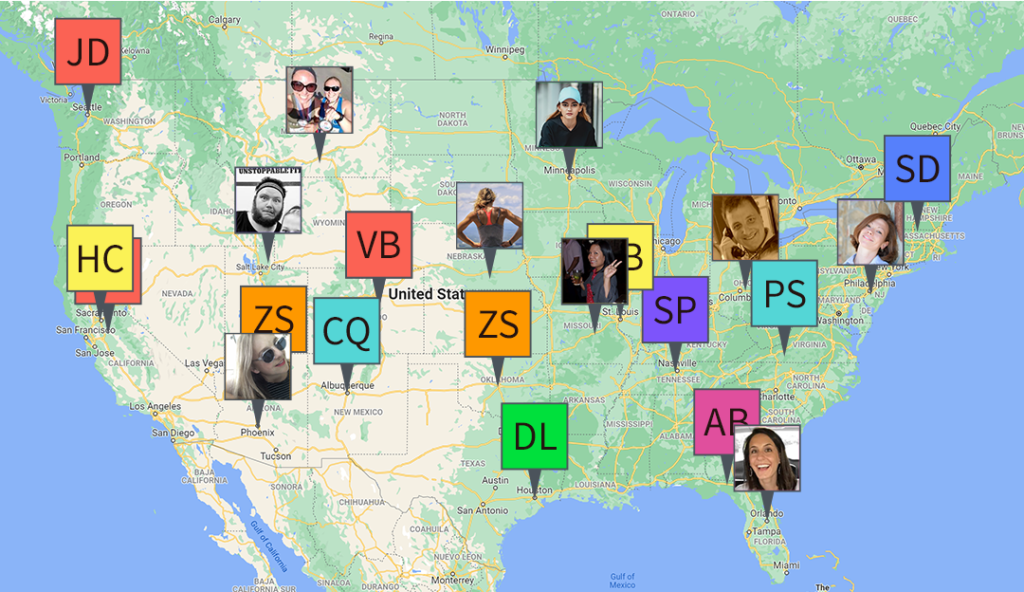 A virtual race helps your charity include more people, raise more money, and spread awareness further… all with minimal staff-time and zero setup fee.
INCLUSIVENESS
Virtual races reach a global audience, since people can participate from anywhere in the world. Participants can choose their own activity, pace, and schedule, making it easy for everyone to get involved.
FUNDRAISING
Virtual races make peer-to-peer fundraising simple and fun. Each participant gets their own fundraising link to share with friends, family, and colleagues. Success is celebrated with leaderboards and personalized digital awards. Teams (optional) add an extra layer of collaboration and excitement.
AWARENESS
Virtual races create buzz on social media as participants post personalized digital bling (bibs, postcards, finish awards) and updates on their progress. The virtual route can amplify your charity's mission by incorporating relevant landmarks or symbols. An ideal virtual race lasts a week or two, plenty of time to tell your charity's story.
RACERY
We've been powering races since 2014. You can rely on our expertise to reach your fundraising and engagement goals. All our virtual races – whether for 30 people or 10,000 – are simple to administer. And they're equipped with optional bells and whistles that we can tailor to your charity's unique story and needs.
So what are you waiting for? Start planning your virtual race today and magnify your charity's impact!